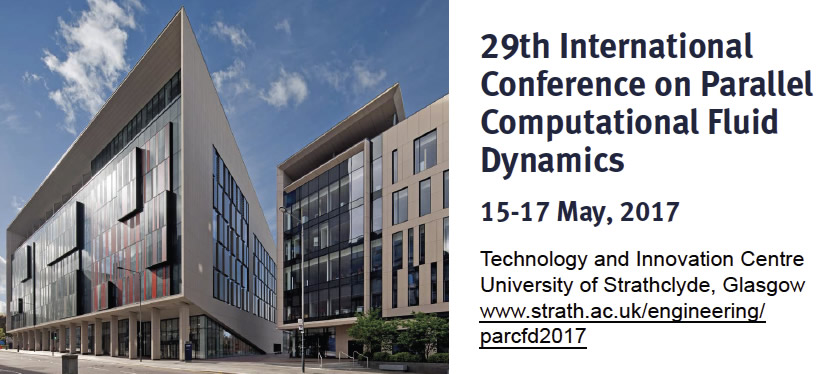 The University of Strathclyde is to host 29th International Conference on Parallel Computational Fluid Dynamics 15-17 May, 2017. The conference will take place in the University's flagship Technology and Innovation Centre.
Parallel CFD is the annual conference series dedicated to the discussion of recent developments and applications of parallel computing in the field of CFD and related disciplines. The conference will be hosted by the Faculty of Engineering and the Department of Mechanical & Aerospace Engineering at the University of Strathclyde, one of the largest, best equipped engineering faculties in the UK, and the largest in Scotland.
Closing date for submissions is February 9th, 2017.
For more information, registration and online submission, visit the conference website:
http://www.strath.ac.uk/engineering/parcfd2017
Chairman: Professor Dimitris Drikakis, Executive Dean of the Faculty of Engineering, University of Strathclyde
Co-chairmen: Professor David Emerson, STFC Daresbury Laboratory and Dr. Marco Fossati, University of Strathclyde